Come join us at one of our events:
April 16th, Tampa, April 17th, Orlando, and April 18th , Jacksonville.

The Angelbeat® Experience - Bringing the Cloud Down to Earth™
Each seminar addresses Cloud, Security, Storage, Container and Infrastructure priorities controlled within IT, covers Digital Transformation around AI/ML, Data Analytics, DevOps and Applications requiring IT and Business collaboration. The combination of technical and non-salesy content, covering high-priority IT issues, delivered by subject matter experts from industry leaders, makes Angelbeat the one seminar that you never want to miss in your city. There are convenient locations, delicious meals, with agendas designed to maximize learning in a short period of time, while still offering ample time for informal discussions, product demonstrations and peer interaction.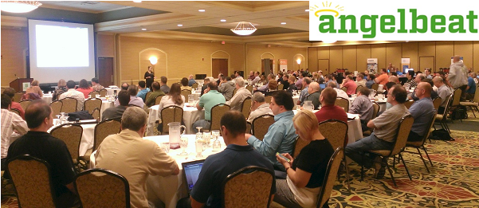 Event Details and Registration

| Tampa | Orlando | Jacksonville |
| --- | --- | --- |
| April 16th | April 17th | April 18th |
This years agenda focuses on these critically important areas:
Security/Compliance, Ethical Hacking/Penetration Testing
Storage/Backup and Data Center Infrastructure
Systems Management & Automation/Orchestration
Network/Application Performance
DevOps and Accelerated/Automated Application Updates
Mobility, Wireless & Collaboration
Plus topics around a rapidly changing technology landscape that is Cloud-Centric and Application/Data-Oriented:
Private/Public/Hybrid Cloud Strategies
Multi-Cloud Provider Environments
Cloud Native Storage to Avoid Vendor Lock-in
Artificial Intelligence (AI) & Machine Learning (ML)
Containers, Dockers & Kubernetes Application Architecture
Data Analytics, Internet-of-Things (IoT), Business Intelligence
Chatbots, Cloud-Based & AI-Powered Unified Communications Conversations
Microservices
Blockchain