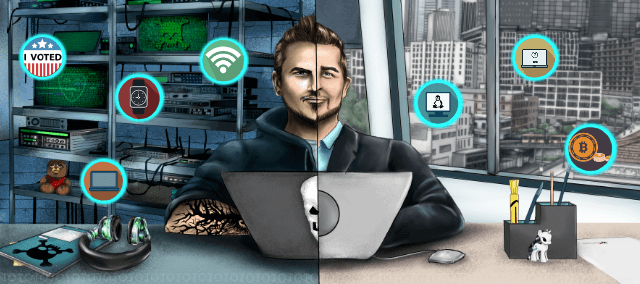 Join us and our special guest Marc Laliberte Sr. Security Analyst at WatchGuard Technologies to discuss the 2021 Cybersecurity Predictions. Each year, WatchGuard Threat Lab sits down and comes up with our predictions for the coming year.
In 2021 and beyond that cyber criminals will find new and innovative ways to attack individuals, their homes and devices, in order to find a path to your trusted corporate network. The global pandemic has rapidly accelerated the existing shift toward remote work, where employees operate beyond the protection of the corporate firewall. In turn, hackers will exploit vulnerabilities found in the gaps between people, their devices, and the corporate network. During this webinar we'll discuss each of the 8 predictions we made and why we made them.
Join us Tuesday February 9th at 2pm

2021 Predictions:
Automation Drives Tidal Wave of Spear Phishing Campaigns
Cloud-Hosting Providers Finally Crack Down on Cyber Abuse
Hackers Infest Home Networks with Worms
Booby-Trapped Smart Chargers Lead to Smart Car Hacks
Users Revolt Over Smart Device Privacy
Attackers Swarm VPNs and RDPs as the Remote Workforce Swells
Attackers Pinpoint Security Gaps in Legacy Endpoints
Every Service Without MFA Will Suffer a Breach
Are you ready for what 2021 can bring?