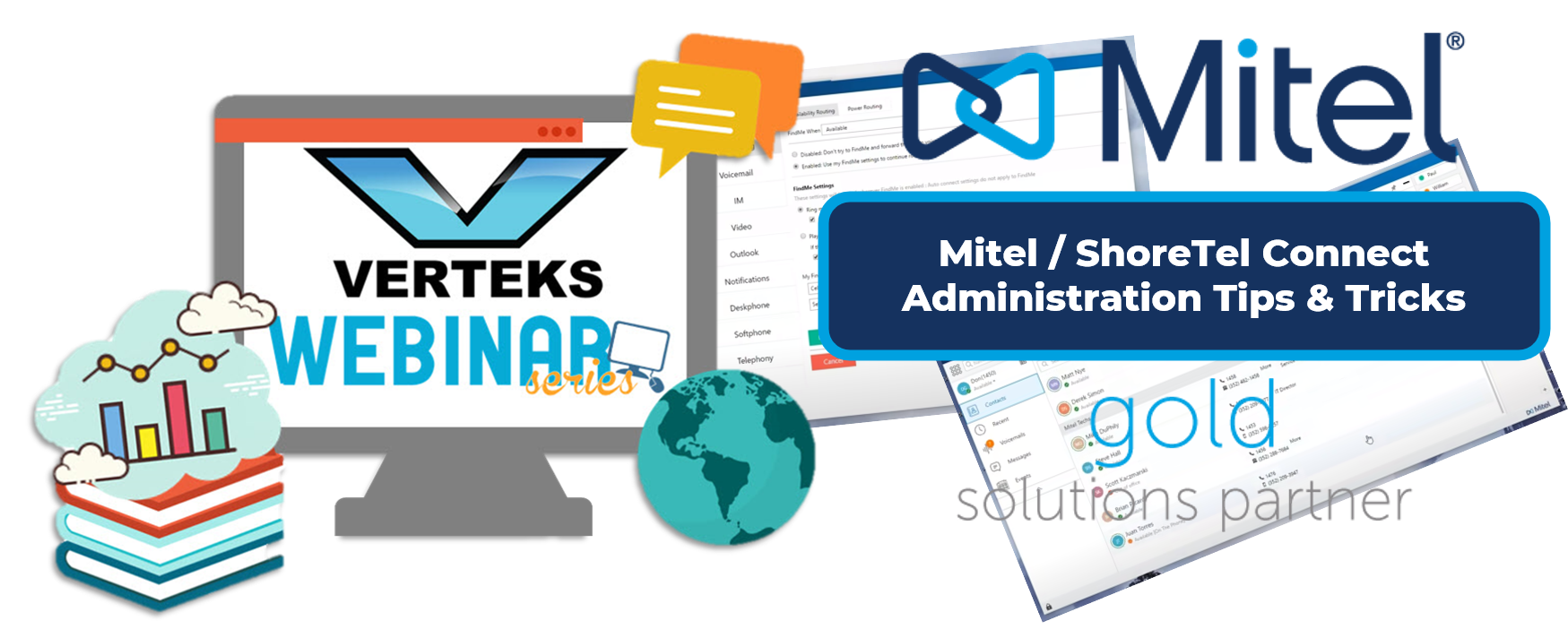 Join us each month for our live, instructor-led webinar. Each month we will cover a different tip and trick for Mitel Connect – these will be live trainings on the most commonly used and important aspects of for the Mitel Connect system.
These event are recommended for any technical or primary ShoreTel / Mitel support contact in your organization. These webinars are meant for organizations that have already migrated to Connect, and for those seeking to learn more about Connect before migrating. Below is the agendas for each month throughout 2023.
Every month we will drive into a specific topic from tips for End User to trick to assist Administrators and every quarter we will host an Enterprise Contact Center Admin Training.
If you have any requests and suggestions, you would like us to cover please contact our Education and Outreach Coordinator Brittany DuPhily at BDuPhily@Verteks.com or Robert Hipke our Client Success Manager at RHipke@Verteks.com and we will do our best to add them to the next agenda.
Join us December 12th at 2pm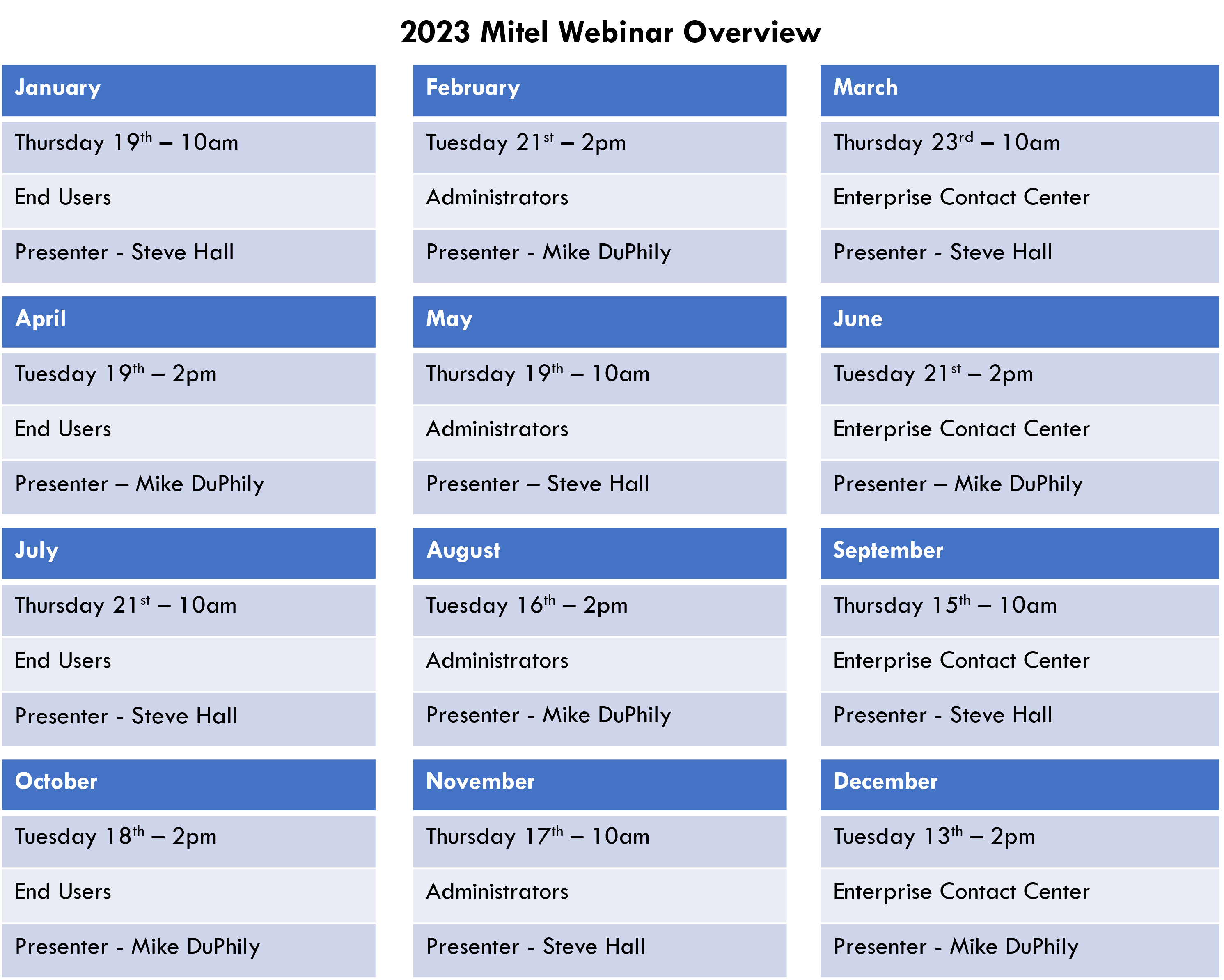 All Webinars will be recorded and available for replay on our YouTube Channel: https://www.youtube.com/c/VerteksConsultingOcala