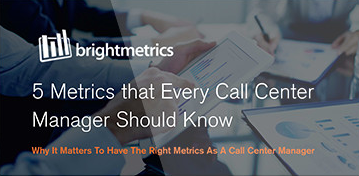 Thu, Jul 20, 2017 10:00 AM - 11:00 AM EDT
It's amazing what business insights the right metrics can provide to you and your team. But it's not just about the numbers when it comes to getting the most ROI out of your contact center system. It takes the right combinations of data and enough flexibility to gain business intelligence from the activity within your contact center.
Brightmetrics has put together a free white paper for you to download so you never have to be in the dark about which metrics make a difference in the contact center business, and what those metrics mean to creating a more profitable environment.