LifeSize®
Video Conferencing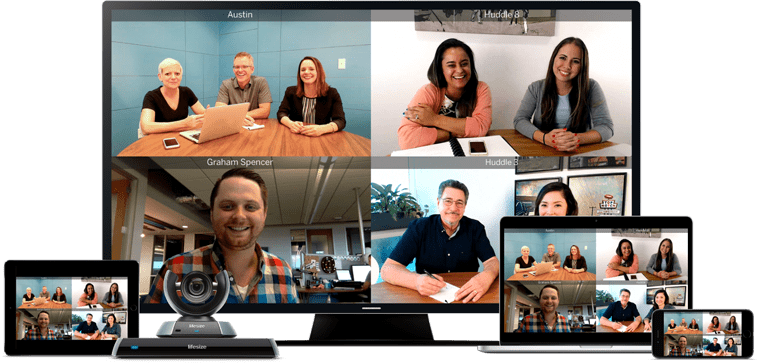 Connect conveniently
Seamless collaboration is now more important than ever. With Verteks Consulting's innovative Lifesize conferencing technology solutions, you can connect to everyone in your team with less effort and more results.
Lost production hours, poor phone transmission, and overall failed meetings are a thing of the past when you collaborate with Lifesize's powerful web-based audio and video conferencing devices.
Cutting-edge conferencing technology
Lifesize App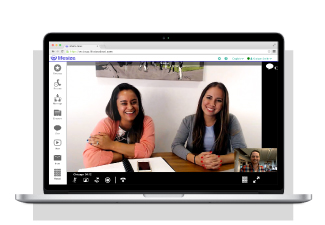 Make room for everyone in the team… on your screen. With a few clicks of a button, you can host clear video calls using Lifesize's cloud-based application, no matter the participants' locations.
Lifesize® Icon™ Series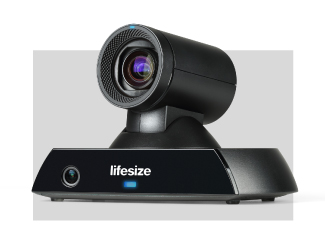 Simplify your meetings with high-quality conference room camera and phone systems designed to meet the most challenging teleconferencing requirements.
Lifesize Phone™ HD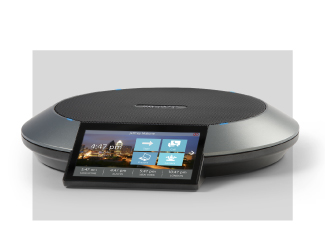 Your business's prayers for chaos-free conference calls -- web, audio and video calls -- are answered.
Why choose Lifesize?
With Lifesize's advanced conferencing technology, small- and medium-sized businesses get:
Simplified user experience with an intuitive interface
Enhanced call efficiency on various devices and platforms
Easy backend management
Automatic software and hardware updates
Responsive 24x7 support
Enterprise-level security
Cloud technology-supported meetings
Significantly lower total cost of ownership
Lifesize® App


Secure, simple, flexible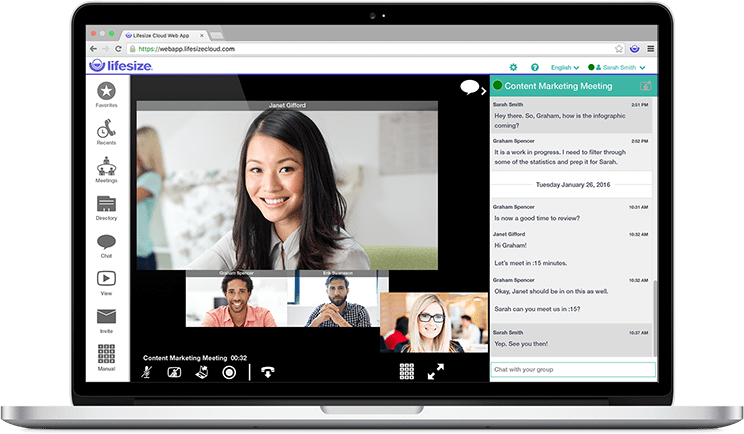 When you use Lifesize's video, audio and web conferencing technology, you don't just talk over your team members -- you communicate.
Whether your company relies on one-on-one audio and video calls or global company-wide teleconferences, the Lifesize app makes every single meeting clear, smooth, and easy. Lifesize's smart app has an intuitive interface and handy functions like screen sharing and calendar integration -- which easily syncs with calendars from Microsoft Office 365, Google Apps for Work, or Microsoft Exchange Server 2013.
Benefit from the following Lifesize App features:
Secure and seamless connection on various desktop, mobile, browser, and web app devices
Interoperability with other apps means more flexibility and convenience
User-friendly dashboard that lets you conveniently manage your directory, remove unused meeting rooms, and customize features
Enterprise-level security keeps your conferences safe from intruders
Intuitive recording and web conferencing screen sharing functions
Audio conferencing capable of connecting 50-way audio calls when video calls aren't possible
Capability to invite everyone to your meetings or send calendar invites even to those outside of your organization
Responsive, 24x7 support
Lifesize Icon Series


Set up a meeting space in minutes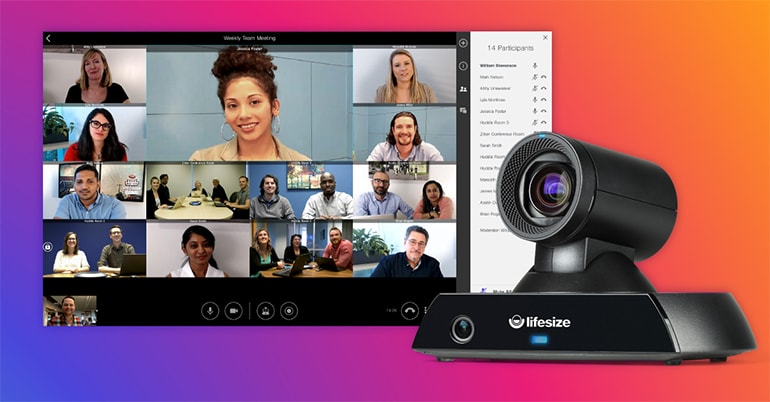 Lifesize's high-quality video conferencing systems simplify video conferencing. No complicated wires, no expert IT technicians needed, and best of all, no more embarrassing malfunctions. Just connect the device to your TV and the internet, and begin your conference calls.
Lifesize Phone HD


Smart device, smart connectivity

Enjoy crystal clear audio, video and web communications with Lifesize Phone HD.
Make calls and set up conference calls on your own terms, with Lifesize's high-definition smartphones. Take control of your audio, web and video conferencing capabilities by setting up meetings via the Lifesize Cloud which allows you and your participants to customize your conference call interface based on your preferences
Here's what you can do with Lifesize Phone HD:
Make calls, share your screen, control the camera, and launch a meeting calendar with the device's intuitive touchscreen interface
Enjoy greater call clarity with HD wideband audio
Expand your microphone's input range
Centralize directories across several devices
Use smooth pan/tilt/zoom onscreen camera controls to focus on specific participants in a meeting room
Add and modify local audio dial-in numbers numbers for over 50 countries
Verteks Consulting and LifeSize are ready to answer all your questions on enhancing your conference room meetings, and audio and video conferencing calls for your small- or medium-sized business.