Managed Security
What are managed security services?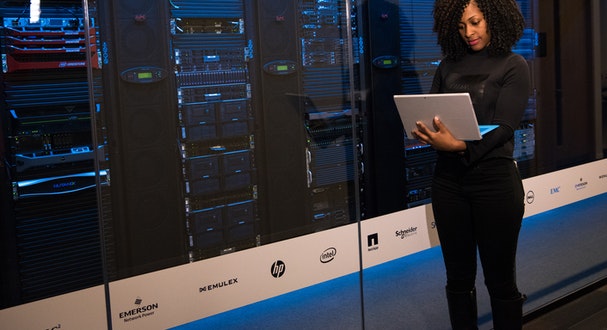 Digital security is one of the most important functions for any organization these days, but like many organizations, yours may lack the resources or expertise to secure information across your network. Fortunately, there is an alternative – you can partner with Verteks Consulting to provide managed security services to protect your data.
Managed security services is a form of outsourcing in which an organization transfers network and data security and recovery to an external party. When you partner with a managed security service provider (MSSP), you will receive guidance for managing and monitoring information security across all of your devices and networks.
Our managed security services include a comprehensive set of functions and services, including:
Threat monitoring
Data protection
Network security tool management
Incident response
---
Benefits of managed security services
Industry expertise
The primary reason to partner with an MSSP is to fill in the gaps in security expertise that your organization lacks. When you partner with [Company] you'll have the most up-to-date security features, audit techniques and maintenance plans that follow industry best practices.
Our solution obviates the need for an expensive internal training or recruitment strategy, and allows your existing personnel to focus on the core business activities most relevant to your industry.
Cost savings
By leveraging the cloud, you'll enjoy a less costly means for data storage. When you partner with us for your managed security services, you'll also need a leaner IT security team that specializes on the most essential security tasks.
Faster and more efficient incident response
When you partner with us, you'll not only have lower-cost security solution, you'll also get faster and more efficient performance. Our platform combines advanced analytics with machine-learning capabilities to conduct more-complex analytical and reporting tasks, such as automatic notification of incidents that exceed a certain threshold and require immediate responses.
With those advanced techniques, we reduce the impact of disaster scenarios that have the potential of crippling your IT infrastructure. In addition, your entire organization will gain an improved overall understanding of security risks that must be considered when making key decisions about business and IT.
Continuous monitoring
Digital security threats persist even when the last employee clocks off at the end of the day. This is especially true if your organization conducts business operations across different time zones. It's crucial that you have a security response team that can monitor, detect and respond to potential data breaches or network failures at any hour of the day. We specialize in early-threat detection and protection to prevent attacks before they can harm your organization.
Let's get started
Partnering with an MSSP can be a huge boon to your business, and your decision should be a strategic one. We can help you analyze and plan which specific functions should be outsourced based on your current and future resources and needs. Contact us today to discuss getting the security of your data off your plate and getting your organization more secure and efficient.