Today's IT practices make use of cloud hosting instead of buying a server on your own. A cloud hosting service is way cheaper than choosing to invest in a physical server. Although there are merits to buying a physical server, cloud servers feature better security, flexibility, and scalability.
Choosing your Cloud Hosting Plan
Choosing which cloud hosting plan from a hosting provider greatly depends upon your business requirements. There are many options to choose from, with each hosting server having different specs and capacities. Verteks Consulting can help you choose your cloud hosting plan and help you manage your cloud host.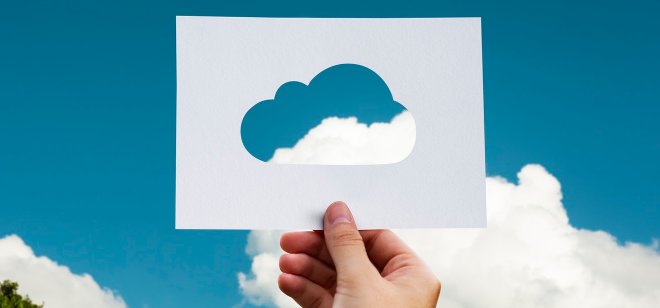 One of the classic examples of cloud hosting is the giant search engine Google itself. Google has resources spread over hundreds of servers in the cloud. Because of this, you rarely (if ever) see Google facing any downtime.
Cloud Hosting Features
Regardless of the cloud hosting plan that you choose, you'll get these features when you have us as your cloud hosting provider.
99.9% uptime
Automated Failover
Intuitive Dashboard
Resource Monitoring
Fully-managed cloud hosting
Integrated Caching
Unlimited Bandwidth
Fast Server Response
Verteks Consulting Cloud Hosting Service
Verteks Consulting provides cloud hosting services for business of all kinds. Our decades of experience in the IT field have brought us multiple partnerships with different cloud hosting providers. These partnerships and thorough understanding of technology & project management helped our cloud hosting services to reach out to larger companies, and help our clients enjoy cloud hosting in an optimized and well-configured manner.
Our cloud hosting service provides hosting on shared servers, virtual servers, and dedicated servers, at an affordable rate. You can rely on our cloud hosting for your processes and projects. Our cloud technicians will help you make the transition to cloud technology and set up everything you need, hardware and software. We also provide training and learning materials to give you an idea of how it all works.
Our support agents are available 24-7-365 days a year.
Interested in learning more about our cloud hosting services or receiving a quote?
Contact us today!


Event Dates & Locations
Thursday, 10/24
Mark's Prime Steakhouse Ocala
Tuesday, 10/29
Eddie V's Prime Seafood Orlando
Thursday, 10/31
Eddie V's Prime Seafood Tampa