Multi-Cloud Strategies Are on the Rise
As 81% of enterprises embrace a multi-cloud strategy, it becomes critical that data and applications are always available across all cloud types including private, public, and hybrid clouds to meet the innovation and competitive demands of your business.
---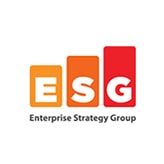 Analyst Report
Availability for Today's
Multi-cloud Enterprise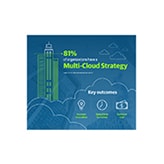 Infographic
Data Protection for Multi-Cloud Enterprise
Protecting your data across the multi-cloud
Cloud Backup
and DRaaS
Your on-premises data in the cloud
With Veeam, you can leverage any public cloud provider, including AWS, Microsoft Azure, and IBM Cloud or a managed service provider to protect your data offsite. You can also leverage the cloud for disaster recovery by replicating your data to the cloud to meet your RTO and RPO requirements.
IaaS and SaaS
Data Protection
Cloud data always available and protected
It's your data, you own it, you control it… and you need to protect it. Whether you're using an IaaS or SaaS solution, you can protect your data by using an availability solution from Veeam that copies your data to another location – whether on-premises or to a cloud data center.
Cross-Cloud Data Protection
Replicate data across your clouds
For your 'born on the cloud' apps and data, replicate and migrate across cloud regions or data centers to get the most of your cloud investments and maintain business continuity.
Availability for the Always-On Enterprise
High-Speed Recovery
Data Loss Avoidance
Verified Recoverability
Leveraged Data
Complete Visibility
Learn more about data protection for the Multi-Cloud
Veeam and Verteks Consulting provides solutions that deliver Availability for the Always-On Enterprise™, which enables recovery time and point objectives RTPO™
of < 15 minutes for all applications and data.

Event Dates & Locations
Thursday, 10/24
Mark's Prime Steakhouse Ocala
Tuesday, 10/29
Eddie V's Prime Seafood Orlando
Thursday, 10/31
Eddie V's Prime Seafood Tampa