Cryptolocker Removal

Cryptolocker is one if not, the most successful types of malware ever produced in today's world. The statistics estimate, it has costs half a billion dollars in data loss.
How Cryptolocker works?
This malicious software is embedded in an email attachment, then holds the victim's files hostage by encrypting them. It uses multiple sets of algorithms making the encryption hard to break even with brute force method unless you pay the ransom. A ransom is usually over $500 if paid within a certain time frame, and when the deadline expires, the ransom doubles.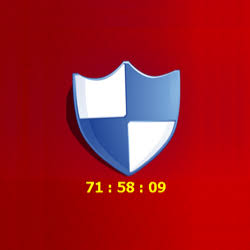 In the past years, ransomware has grown its demographic. In the early days, it only attacks personal computers or individuals, but now making its way to the business sector. There are many recorded cases that some organizations suffered financial damage not only for paying the ransom but fines for breaching the Data Protection Act.
1. MALWARE DELIVERY
The malware is embedded in an email attachment.
2. FILE ENCRYPTION
Once downloaded and ran, it encrypts your files.
3. RASOM NOTIFS
You'll be given a deadline notice.
4. PAYMENT
To decrypt files, you are required to pay.
5. NOTIF EXPIRES
When notice expires, the ransom doubles.
6. AFTER PAYMENT
No assurance to get the decryption code.
What to do in case of a ransomware attack?
If you believe that cryptolocker has infected your computer, we always suggest not to pay the ransom just yet.
Threat engineers at Verteks Consulting are experts in ransomware malware recovery. We have partnered with the best anti virus and malware removal software companies that tackles cryptolocker in a daily basis. With their products combined with our 10+ years of experience battling malware and viruses, we can help you remove cryptolocker encryption and prevent from further malware/ ransomware infecting your computers.
Contact us today to learn more