Cryptolocker Removal

Cryptolocker is one of the most successful types of malware ever produced in today's world. The statistics estimate it has cost organizations over half a billion dollars in data loss.
How Cryptolocker Strikes:
This malicious software is embedded in an email attachment then holds the victim's files hostage by encrypting them once it has been opened. Cryptolocker viruses use multiple sets of algorithms to make the encryption extremely difficult to break unless you pay the ransom. This fee is usually over $500 if paid within a certain time frame, and when the deadline expires, the ransom doubles. However there is no guarantee the criminal will release the decryption key, in fact it is very common that they demand more money to decrypt your files.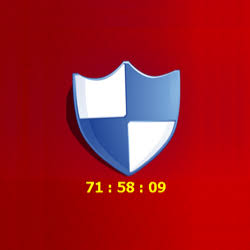 In recent years cryptolocker has grown its target demographic. Cryptolocker used to only attack personal computers or individuals, but cryptolocker now targets and attacks the business sector as well. There are many recorded cases of organizations suffering steep financial damage not only for paying the criminals but fines for breaching the Data Protection Act also.
1. CRYPTOLOCKER DELIVERY
The malware is embedded in email attachments.
2. FILE ENCRYPTION
Once downloaded it encrypts your files.
3. RANSOM NOTIFS
You'll be given a deadline notice.
4. PAYMENT
To decrypt files, you are required to pay.
5. NOTIF EXPIRES
When notice expires, the amount doubles.
6. AFTER PAYMENT
No assurance to get the decryption code.
What to do in case of a cryptolocker attack?
If you believe that cryptolocker has infected your computer, we suggest not to pay the attacker any money.
Threat engineers at Verteks Consulting are experts in cryptolocker removal and recovery. We have partnered with the best anti-virus and cryptolocker removal software available to tackle cryptolocker threats on a daily basis. Using these products paired with our 10+ years of experience battling cybercrime, we can help you remove cryptolocker encryptions and prevent cryptolocker from spreading and infecting other computers.
Contact us today to learn more about how we can help with cryptolocker removal!