Office 365 services

Discover the Benefits of Microsoft Office
Contact Us
Dependable cloud computing solutions that fit your budget
Think the power of cloud computing is out of reach for your business? Think again. No matter what the size of your organization, Microsoft Office 365 solutions from Verteks allow you to enjoy the benefits of dependable cloud solutions in order to increase efficiency and free up company resources – all for a price that fits your business and your budget. By combining online versions of the most powerful business tools from Microsoft, you can cost-effectively enhance communications and inspire collaboration within your office.
Microsoft Office 365 gives your business the power of cloud productivity, allowing you to save time, money and free up valued company resources. This solution combines the Office desktop suite you're already familiar with and cloud-based versions of next-generation communications and collaboration solutions, including Exchange Online, SharePoint Online and Lync Online.
The key benefits of Office 365 include:
Anywhere, anytime access to your email, documents, contacts, and calendars on nearly any Web-enabled device
Continue working with Microsoft Office and the other programs you and your staff already count on for business productivity
Business-class features that include IT-level phone support, geo-redundancy, guaranteed 99.9% uptime and disaster recovery services
Pay-as-you-go pricing that brings both predictability and flexibility to your budget
Access to the newest version of the Microsoft Business Productivity Online Suite (BPOS), which currently has millions of users
Office 365 from Verteks is user-friendly and simple to set up – plus, it's backed by Microsoft's robust security and financially-backed, guaranteed reliability you expect from a world leader in technology.
Microsoft Office 365 gives your business the power to combine your existing Office desktop suite with these next-generation technologies:
The Microsoft Office 365 suite of services includes:
Office Professional Plus – get more out of the Microsoft applications you're already familiar with
Exchange Online – optimize your email with simple cloud computing solutions
SharePoint Online – inspire collaboration to increase productivity and your bottom line
Lync Online – educe your carbon footprint and stay connected with online communications
Microsoft Office 365 is not only user-friendly and secure, but also offers a 99.9% uptime guarantee – so you can truly count on the technology that keeps your business up and running smoothly.
You already know the benefits of using the Microsoft Office suite of applications to keep your business running smoothly. Imagine if you could take those applications and seamlessly connect them to cloud services, giving you access to everything you need from anywhere, anytime. Now, you can – with Microsoft Office Professional Plus.
Microsoft Office Professional Plus not only gives you the latest version of Office applications, but also the capability to access your documents, email and calendars from virtually any Web-enabled device. Using cloud technology, Office Professional Plus allows you to work on the go with the applications you already depend on, including Word, Excel, PowerPoint, and OneNote, as well as the new Office Web Apps which allow you to lightly edit documents right

This scalable and flexible solution is designed around a pay-as-you-go, per user pricing structure, so your IT will be able to grow and change as your business does.
Co-authoring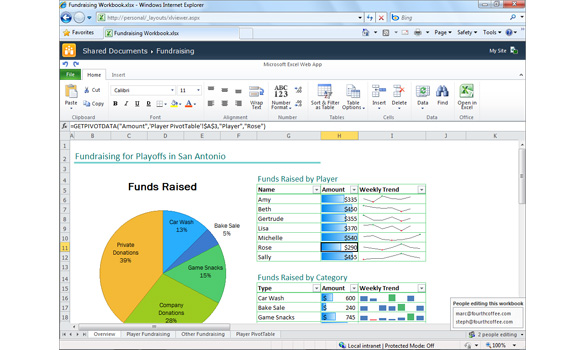 Office Web Apps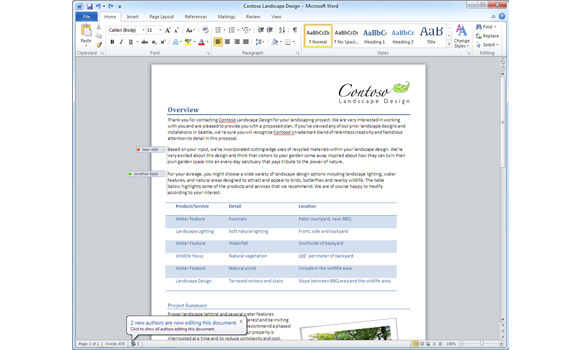 Video editing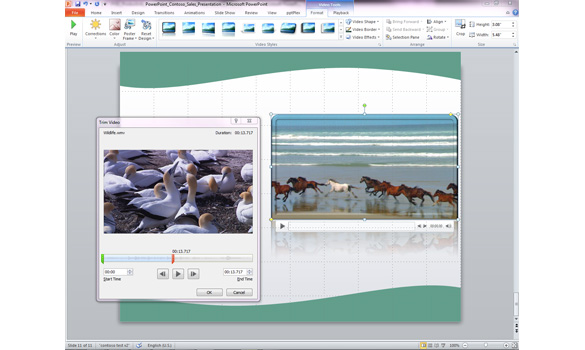 Office Professional Plus from Microsoft and Verteks allows you to:
Simplify management – with tools like Conversation View to help you master your Outlook inbox
Take advantage of social networking – Outlook's Social Connector allows you to leverage the power of sites like Facebook and Twitter
Control collaboration – with co-authoring capabilities for efficient communication
Share slideshows in real time – instantly share your presentations with anyone in the world with PowerPoint Broadcast Slide Show
Create brilliant presentations – impressive presentations are simple to create with PowerPoint's new video and photo editing tools
Transform mass amounts of data into meaningful information – work quickly with even hundreds of millions of data rows in Excel
Work from anywhere, anytime – Office Web Apps allow you to do business from virtually anywhere, from any Web-enabled device
For decades, organizations like yours have counted on Microsoft Exchange Server for business-class email. Today with Exchange Online, you can simultaneously continue using familiar applications like Microsoft Office & Outlook, and enjoy the benefits of next-generation cloud computing solutions – allowing you to work anytime, anywhere.
Best of all, because you and your staff already know how to use the email applications from Microsoft, implementing the Exchange Online solution won't disrupt your business. Exchange Online is built on the same technology as Exchange Server 2010, giving your business the latest capabilities such as built-in archiving, optional Conversation View, MailTips, and powerful Web-based management tools for online deployments.
With Exchange Online from Verteks, you'll never have to worry about the ongoing maintenance, patches, and upgrades of your technology infrastructure – so you can focus on what really matters.
Anywhere access
Robust management tools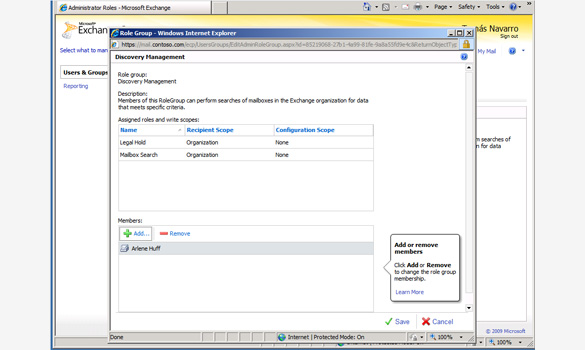 Familiar interface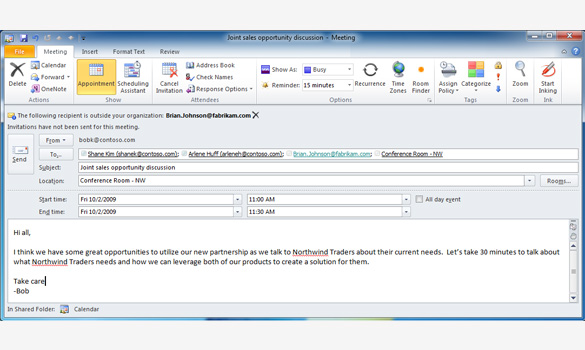 The features and benefits of Exchange Online business solutions from Verteks and Microsoft include:
Storage and speed – you get 25 GB mailboxes that can send attachments as large as 25 MB
99% uptime – financially-backed and guaranteed service
24/7 support – via telephone, the Web or email
Anti-virus and anti-spam – from third-party certified geo-redundant data centers that continuously replicate your data
Robust management tools – easily control distribution lists, user permissions and security policies
A familiar user experience – enjoy a minimal learning curve with software and programs you already know from Microsoft, including Outlook and Office
Seamless integration – Exchange Online is interoperable with your PC, Mac, BlackBerry, Android, Windows Phone, iPhone, Nokia and all major Web browsers