WatchGuard Cloud allows you to see and manage all your products and services in one place. From WatchGuard Cloud you can configure your security services such as AuthPoint and see related metrics and reports. You can also take advantage of WatchGuard Cloud Visibility, a feature of the WatchGuard Cloud platform that enables cloud-based monitoring and reporting for your Fireboxes.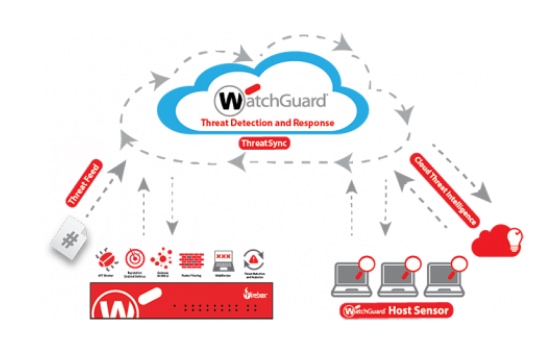 WatchGuard Cloud provides security insights and rapid reporting - it uses log messages from the Firebox to automatically generate over 100 dashboards and reports. WatchGuard's new SD-WAN capabilities can be reported on in WatchGuard Cloud including advanced link monitoring to track jitter, packet loss and latency on an SD-WAN connection.
WatchGuard Cloud supports system management actions most commonly performed by Firebox admins, including firmware upgrades (immediate or scheduled), save and restore Firebox backup images, and reboot a Firebox.
Join us Thursday January 30th at 10am.

Join Verteks Consulting and WatchGuard Technologies for a live demo of WatchGuard Cloud and let your IT department reap the rewards of having a single, unified management system.