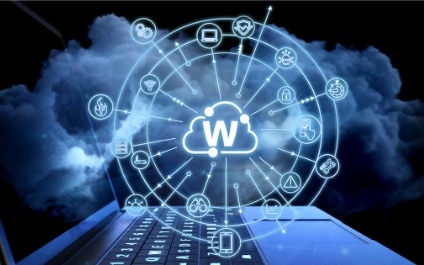 Did you know there's a way to access your network cyber security insights anytime, anywhere through a centrally managed Cloud platform that scales to meet the needs of even the most complex environments?
Would you like a security platform that consolidates the management of network security, multi-factor authentication, and threat intelligence to an easy-to-learn Cloud architecture?
Every month we will drive into a specific topic from tips for End User to trick to assist Administrators and every quarter we will host an Enterprise Contact Center Admin Training.
Join us on February 10th at 2pm for to learn how WatchGuard Cloud can help you gain clarity and control over your Network Security. In this webinar we will show how WatchGuard Cloud not only can show your IT teams what's happening in their networks right away in order to detect, respond to, and block threats but can provide a single pane of glass for managing network security, multi-factor authentication, endpoint security, Wi-Fi, and threat intelligence.
Join us February 10th at 2pm

Agenda
The need for clarity and control over your network
Managing your network from WatchGuard Cloud
The Unified Security Platform
Demo
Whether you want to gain insight into risky or inappropriate user behavior, track usage, or better understand bandwidth consumption, WatchGuard Cloud can help.