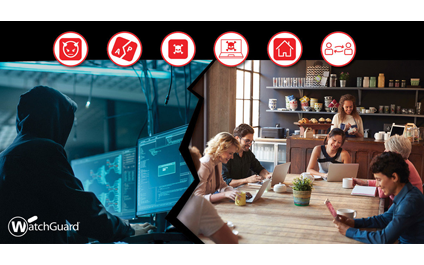 Join us Thursday June 18th at 11am for our Protect Your Access Points and Your Network From Wi-Fi Hacks webinar.
Do you know the 6 known Wi-Fi threat categories that could impact your business?
More and more devices are leveraging Wi-Fi connectivity. This trend isn't expected to slow down anytime soon, and while your customers and employees demand access to fast Wi-Fi, you might not know the huge gap it's leaving in your security. The bad news? Your existing Wi-Fi solution likely can't block any of these 6 threats, and it certainly can't protect your business from ALL of them happening at the same time.
During our live web briefing and security demo we review the 6 threats and show you how to protect your network with an easy-to-use and easy-to-manage Wi-Fi Intrusion Prevention Solution (WIPS) from WatchGuard.
Join us Thursday June 18th at 11am

MIERCOM — a widely recognized company that generates industry reports based on hands-on testing —recently tested a "WIPS overlay" feature by utilizing a WatchGuard AP125 as a dedicated WIPS security sensor to protect access points from Cisco Meraki, Ubiquiti, Aruba and Ruckus from all six known Wi-Fi threat categories. Adding WatchGuard access points as dedicated WIPS security sensors allows any business with any brand of existing Wi-Fi to be protected from the most common Wi-Fi hacks. Now you can create a Trusted Wireless Environment without having to replace your existing infrastructure.