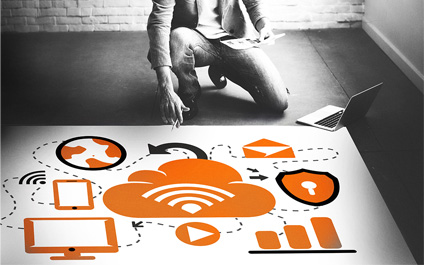 Join us Tuesday June 23rd at 10am for our Wi-Fi 6 opportunities and challenges. Learn more in this live web briefing.
Upgrading to Wi-Fi 6 starts by asking all the right questions. Learn more during this web briefing and informative panel discussion with Ruckus and Verteks Consulting.
There's a lot to like about the new High-Efficiency Wi-Fi (Wi-Fi 6). There's also a lot to learn before deciding how, when, and where to implement it.
Our web briefing will cover:
The important differences between Wi-Fi 5 and Wi-Fi 6
The key drivers behind the new 802.11ax standard
The major challenges network managers must address
How to deploy Wi-Fi 6 easily and rapidly using Cloud management
Watch a live demo of a Wi-Fi 6 network cloud deployment
Join us Tuesday June 23rd at 10am

Register today and attend our live briefing and we'll help you sort through your Wi-Fi 6 questions and options, enabling you to maximize the potential of your network.