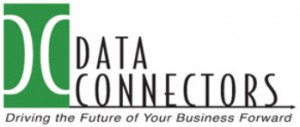 The Tampa Tech-Security Conference features 40-60 vendor exhibits and 8-12 educational speaker sessions discussing current tech-security issues such as cloud security, email and social media security, VoIP, LAN security, wireless security, USB drives security & more. Numerous door prizes such as iPads, Kindles, $25, $50 and $100 gift cards and lots more! You'll come away with advice and knowledge so you can start proactively protecting your environment from the latest security breaches. To register for this conference, click on the link in the left column. Your registration will include your breakfast, lunch, conference materials and entrance into the conference sessions and exhibit area. THIS CONFERENCE QUALIFIES FOR CPE CREDITS.
Conference Information / Agenda / Registration: http://bit.ly/1y5hEGI
Don Gulling, CEO of Verteks Consulting is one of the featured speakers and will be discussing the latest developments in VoIP / UC.
"Unified Communications technology for business and government is enabling new ways to improve service, reduce costs, enhance employee engagement and deliver competitive advantages. The integration of voice, video, chat, collaboration and presence across desktop, mobile and smartphone platforms is giving 'anytime / anywhere' access to world-class tools to empower workers and engage customers." - Don Gulling
This technology briefing will cover the latest trends and developments in VoIP, Enterprise Mobility and Unified Communications including on-premise VoIP technology, cloud VoIP technology and the newest 'Hybrid Cloud' technology from ShoreTel and other top rated technology partners.