Verteks helps the Marion County Property Appraiser with cost-effective upgrades for its servers, security, backup and phone system.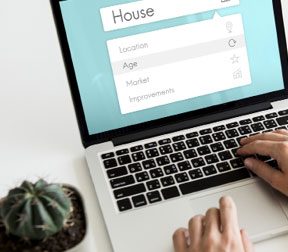 As the pace of technology change continues to accelerate, organizations in virtually every industry are struggling to keep up. Under pressure to reduce expenses while improving the delivery of services, government agencies in particular tend to lack the budget and manpower to maintain their IT infrastructures.
Through its longtime partnership with Verteks Consulting, the Marion County Property Appraiser has been able to overcome these challenges. Verteks helps the agency take advantage of the latest technology advances to save money, reduce risk and increase efficiency.
The relationship began almost 15 years ago when the agency decided to replace its aging PBX with a voice over IP (VoIP) phone system. At that time, VoIP was still relatively new, and Verteks came highly recommended for its expertise in the technology. Verteks provided a highly competitive quote along with a working demo of a VoIP solution. The fact that Verteks had deployed similar solutions for many different government agencies across Florida made the decision easy.
Since then, the Marion County Property Appraiser has turned to Verteks for all of its IT needs, from PCs and servers to data storage and network upgrades. The agency counts on Verteks for sound advice, responsive support and cost-effective solutions to common IT headaches.
"Everybody I've worked with at Verteks has been more than willing to help with anything we need," said Sherry Sherouse, Senior Programmer and Application Specialist, Marion County Property Appraiser. "They answer all our technology questions, and if they don't know they'll find out and get back to us. They're always very quick to respond and resolve any IT issues that arise."
Stability and Security
The Marion County Property Appraiser was using a mainframe platform as recently as 2009. At that time, the agency implemented several servers to support its applications, but those systems had also begun to show their age. In fact, one of the servers had failed recently, increasing the need to migrate to a newer platform.
Verteks helped the agency implement VMware virtualization technology to consolidate and upgrade its servers. Now all of the agency's applications are on two powerful HP servers, with one of the older servers used as a backup system to minimize the risk of downtime.
"We removed four or five servers and now just have two HP Gen 9 servers that run a total of seven virtual machines. We also have a SAN server that provides storage for the virtual machines," Sherouse said. "Everything is in one place — we only have one VMware environment to log into — and it has definitely helped as far as compacting what we have in the office and giving us more space. Plus, our old servers wouldn't support some of the newer software. With the new system, we'll be able to do some additional projects."
The agency also had an older firewall that had started to fail. Verteks replaced it with a next-generation WatchGuard firewall, improving both security and system availability.
"When your firewall fails, you lose pretty much all access. It also leaves you open for data leaks and security breaches, which of course is a big issue," said Sherouse. "Verteks was able to get everything back up and get us on the WatchGuard firewall. It's easy to manage and we haven't any problems with it."
Data Protection
Verteks has helped the agency improve its data backup and recovery processes with the Datto Total Data Protection system. Data is backed up automatically to a small onsite appliance then replicated to the Datto Cloud. Files can be recovered quickly with just a few mouse clicks.
"The Datto backup system works wonderfully," said Sherouse. "If somebody deletes a file off the network by accident, it just takes a few minutes to go into the Datto system, find the file, download it and put it back where it belongs. With our old system, it would take us hours to do that. Also, our snapshots go back several months and we have, I think, a year's worth of backups in the cloud. So you can restore files from a particular point in time if you need to.
"Recently, somebody deleted a file that I only use occasionally for customer reports. It turned out they had deleted it a couple of months earlier and I didn't realize it because I hadn't used it in that length of time. But I was able to find the correct backup on the Datto system and restore the file. It saved me from having to re-create the whole thing."
With help from Verteks, the Marion County Property Appraiser has been able to replace aging systems with new technologies that help the agency better serve its customers. Although technology continues to change rapidly, one thing remains constant — a strong relationship with a technology partner that helps the agency stay up to date.