As Good As Gold
For Sunshine Air Conditioning, Inc., the 'IP' in IP telephony could stand for 'instant payoff' - thanks to Verteks Consulting.
Any business investment that pays for itself in five years is considered good. One that pays for itself in five months is pure gold.
That's the kind of return on investment Sunshine Air Conditioning, Inc. has enjoyed from its 3Com NBX IP telephony system. Verteks Consulting implemented the system to replace an aging PBX that lacked the features Sunshine Air Conditioning, Inc. needed to provide top-notch customer service and to support its growing business. Five months later, owner Candy Hoffman said without hesitation that the system had already paid for itself because it eliminated the need to hire a receptionist and cut other costs as well.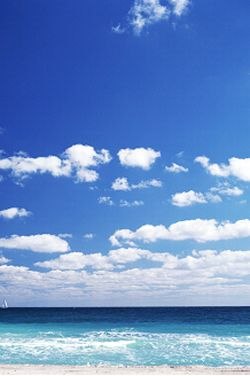 "Everybody is busy on the phone all the time.With our old phone system we had reached a point where we were going to need somebody just to direct calls," she said. "The new system has an auto-attendant option that enables customers to reach whoever they need to reach via a menu. This saved us from having to hire another person. Plus, the new system has voice mail and call forwarding capabilities that enabled us to eliminate our after-hours answering service. Between those two things it has pretty much paid for itself."
Beyond Cost Savings
Of course, Sunshine Air Conditioning, Inc. is a customer-driven firm.
Providing staff with a new tool to help them better serve customers was just as important as any bottom-line benefits.
"Our builders and our customers like the new phone system better because they don't have to wait for someone to answer then wait to be transferred - they can go directly to whatever extension they want," Hoffman said. "It saves them time and saves us time as well. It has really improved productivity in the office and has reduced the stress level
because when your phone rings you know it's for you.We're all extremely happy with it."
Some might argue that an automated system lacks the "personal touch,"
but in many ways it improves customer service. The phone system never gets sick, never goes on vacation and never sleeps.
"We provide 24-hour services to our customers. In the past, after-hours
calls would sometimes get dropped by the answering service - it was a real problem," Hoffman said. "Verteks set up the new phone system to automatically call the service technician when a call comes in after hours. If he doesn't respond in five minutes it calls him
back. If he still doesn't respond the system calls my service manager and if he doesn't respond it calls me. As a business
owner, I guarantee my customers are taken care of in a timely manner, and this new system helps me ensure that they're given the level of service I want them to have."
Ensuring Success
Verteks Consulting shares that same dedication to customer service. The Ocala-based technology provider has extensive experience implementing and maintaining voice and data networks, and understands how vitally important technology is to small business customers.
"Verteks got us up and running on the new phone system with virtually no downtime," Hoffman said. "They had us on dual systems for awhile - they installed and tested the new system and made sure it was working properly and that we knew how to operate it, then switched over from the old system."
Verteks Consulting believes end-user training helps ensure the success of any project. The Verteks team made sure that Sunshine Air Conditioning, Inc. staff could set up and access their voice mail and take full advantage of their 3Com IP phones. Verteks also showed Hoffman how to handle many basic configuration and administration tasks.
"Verteks came in and personally trained us and when they walked out the door, we knew how to use everything. There were no questions about it," she said. "All you have to do is move a phone to a new station and it works - anywhere there's a computer there can be a phone. We're also able to access the phone system through the Internet. So if I'm at home and there's a problem I'm able to take care of it then and there without having to come into the office."
Golden Relationship
Sunshine Air Conditioning, Inc. became associated with Verteks because the firm is a provider for the Business- Works accounting package from Sage Software. The relationship has grown over time. In addition to the phone system implementation, Verteks completed a major network upgrade for Sunshine Air Conditioning, Inc.
"Thanks to Verteks, we now have all the computers in the office hooked together through a server, which has saved us a lot of time and aggravation," Hoffman said.
Verteks also provides day-to-day maintenance and support, which is of vital importance since Sunshine Air Conditioning, Inc. doesn't have an IT technician on staff."I'm not very technically savvy - that's why I have Verteks," Hoffman said. "I can give them a call anytime and they're able to either walk me through the problem or come out and assist me. The last time they had to come out, they were here within an hour. They're also able to access my computers remotely and fix a lot of the problems from their office, in which case we're taken care of immediately."
And so you might say that the company's relationship with Verteks has paid for itself many times over. With unmatched know-how and superior service, Verteks helps customers like Sunshine Air Conditioning, Inc. strike gold with their technology investments.