Making It Easier

Verteks Consulting helps Marion County Tax Collector improve customer service with IP telephony, and provides top-notch ongoing support.
Steve 'Shorty' Barker can't do much about taxes. But with the help of Verteks Consulting he's done a lot to improve the customer service Marion County residents receive when they go to pay their taxes and license fees.
It all started a few years ago when Barker decided that the Marion County Tax Collector's aging phone system needed to be replaced. As director of Information Services, he is responsible for managing the agency's technology infrastructure, including its voice communications systems. He had heard about the benefits of voice over IP (VoIP) technology and wanted to explore an IP telephony solution.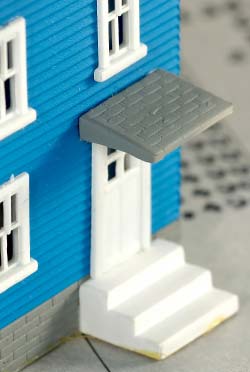 "I asked around and learned that Don Gulling and the folks at Verteks were the local experts in IP telephony," Barker said. "Verteks came in and did a show-and-tell and we were very impressed."
Of course, price is always a sensitive issue for a government agency. Verteks impressed Barker once again with a very competitive bid.
"Anytime anything has come up I've just had to make a phone call and Verteks was right there helping me. The support that Verteks gives me is second to none."
Good Call
Verteks implemented a 3Com NBX IP telephony system that serves the Marion County Tax Collector's six locations via a WAN. Because the system routes voice calls over the data network, Barker has just one phone system and one network to support and maintain. Plus, the system is easy to administer.
"The fact that I can manage my own phones is wonderful, and I didn't have to get extensive training," Barker said. "The system also provides management reports that show us who's been on the phone, what hours of the day are the busiest and other handy information that the other phone system could never give us."
That information led the Marion County Tax Collector to create a separate call center so that the branches wouldn't have to handle incoming calls as well as walk-in customers. Verteks implemented the call center solution as an extension of the existing IP phone system.
"We have six people in the call center handling about 1,000 calls per day," Barker said. "We can use the reporting tool to track what each call is about — taxes, tags, occupational licenses or drivers licenses. That way we know in advance how many employees are needed and the types of questions that will be asked.
"It's much more efficient to route all calls through the call center. Before, someone standing in line waiting for a clerk would have to wait longer if the phone rang and that clerk had to suddenly answer a call. When taxpayers come in they're already spending money they don't want to spend. With the call center in place, the clerk can concentrate on the customer and therefore provide faster and more courteous service."
Sure Thing
Verteks Consulting has certainly made Barker's job easier. The Verteks team serves as an extension of Barker's four-person IT staff, supporting the agency's phone system, network gear, servers and PCs. After working with a string of here-today- gone-tomorrow technology providers, Barker has found a partner he can count on for both voice and data network support.
"When Verteks implemented the IP phone system they also upgraded my WAN. I'm running voice and data over the same network and it doesn't hiccup at all," Barker said. "They did such a great job that I switched all of my network gear to 3Com, supported by Verteks. It's great to have one system for both voice and data because I can point a finger at one person and say, 'Handle it.'
"I even buy my PCs and servers from Verteks. Before, I'd go to one place to get my PCs and they'd go out of business and I'd lose my support. Then I'd go to another place — same thing. Now when I buy 50-odd PCs and plug them into the network, I have one number to call for warranty support if anything breaks. It's great."
Barker says that he has very few problems, and the phone system is very easy to administer. But if problems do arise Verteks is right there to help. "Anytime anything has come up I've just had to make a phone call and Verteks was right there helping me," he said. "The support that Verteks gives me is second to none."